The effect of even the most beautiful tiles can be ruined by a standard drain placed smack in the middle. Thus, seamless design afforded by a linear drain is still much better. A linear drain is incorporated with the background to blend it with its surroundings and hide it from plain sight.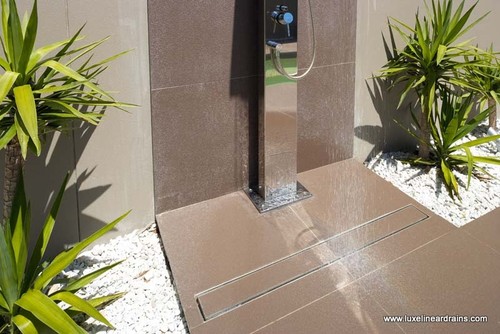 We at LUXE Linear Drains offer only high-quality linear drains with modern designs for your home and office. If you need to know more about our products, refer to these FAQs:
Where can I install a linear drain?
Our linear drains can be installed anywhere you want, though showers, tubs, and pool areas are the usual places.
What size should I get?
It depends on the size of the area you want covered. Our linear drains come in different lengths so you'll have several to choose from. We have six standard sizes and they range from 26″ to 60″.
What type of waterproofing works with it?
Any standard waterproofing membrane employed by any process works with our linear drains. Just check if your choice complies with the local code in your area.
If you have other questions, please do not hesitate to contact us at LUXE Linear Drains.